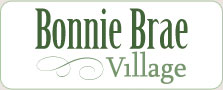 Call Today! (213) 674-7210
Application and Criteria
Bonnie Brae Village application acceptance is closed for 1-bedroom units; however, we are accepting applications for 2-Bedroom Units. Below are two of the requirements to be eligible for a 2-Bedroom Unit. If you feel you qualify, please contact us by telephone at (213) 674-7210.
In order for a household to occupy a 2-bedroom unit, the household must be comprised of a minimum of three (3) individuals and a maximum of four (4) individuals. In addition, all household members must be at least 62 years old.
A reasonable accommodation may be made in allowing one (1) individual to occupy a 2-bedroom unit if the tenant requires a live-in aid, thereby having two people residing in the 2-bedroom unit. The live-in aide must be identified on the application. Additional requirements must also be met.
For tenants interested in applying for the supportive housing units, please note that your case manager or agency may submit an application on your behalf. However, there is a maximum number of applications that each case manager and agency may submit. So, if you are a potential tenant interested in one of these units, please notify your appropriate contact of your interest in applying for Bonnie Brae Village as soon as possible.

Maximum income restriction:


| | | | | |
| --- | --- | --- | --- | --- |
| 50% AMI | One Person | Two Person | Three Person | Four Person |
| Maximum | $ 27,750 | $31,700 | $ 35,700 | $39,650 |
Bonnie Brae Village is a senior community; occupants must be at least 62 years of age.*
*Exceptions to the minimum age requirement do exist for certain situations Pursuant to California Civil Code section 51.3(b).

In compliance with State and federal Fair Housing guidelines, Bonnie Brae Village does not discriminate on the basis of race, color, religion, sex, disability, family status, or national origin.
Bonnie Brae Village (213) 674-7210
| | | | | |